05/14: With many businesses including
salons, restaurants, and retail stores

beginning to re-open for business, we understand there are important guidelines to follow. Let us help you with the details to ensure your business is

ready and safe

.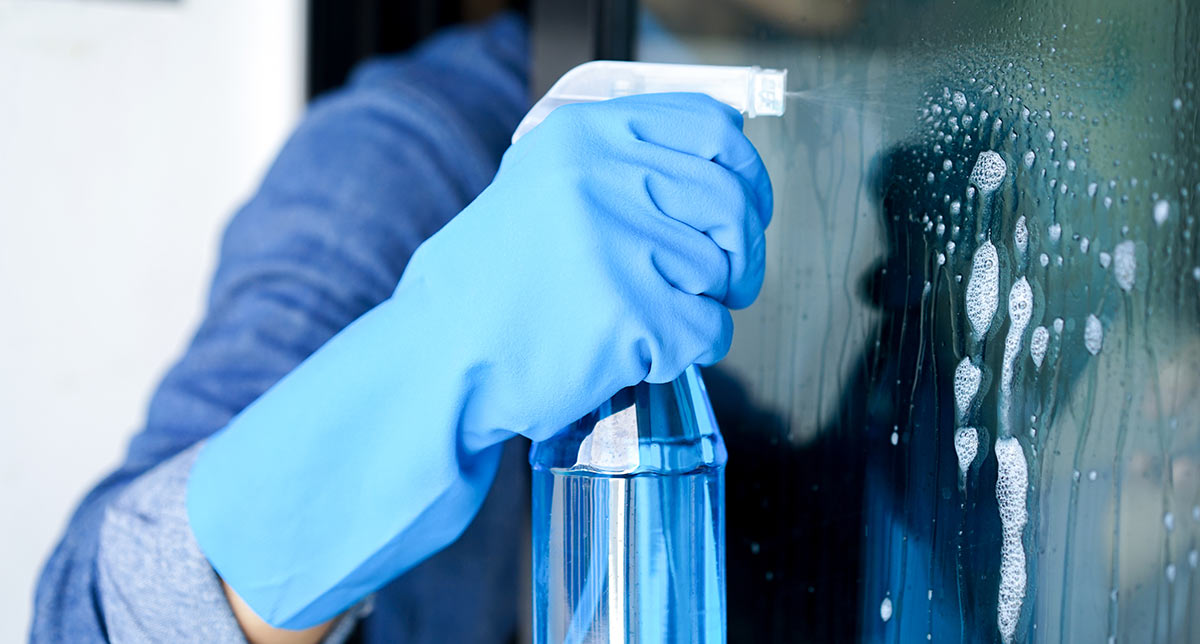 We Are Here For You
Bilt is proud to partner with your business to ensure your workplaces are clean and safe during this time of uncertainty. We understand the importance of protecting the well-being of your employees and customers. Our services range from thorough disinfection services, deep cleans, and complete sanitization. Whether you are a medical facility, school, or businesses facing the outbreak emergency, we are here to for you.
Our Disinfectant Products
Bilt has partnered with Anabec Solutions to provide you with the latest in chemical technologies to help combat the spread of Coronavirus. Thier patented Anasphere technology in their disinfectant aids in the elimination of bacteria and mould on an on-going basis. We are proud to partner with a pioneer in the industry as Anabec provides us with their product under these extreme circumstances and conditions.
Anabec's Anasphere Plus product has a four stage effect on micro-organisms using changes in surface tension as the basis of their attack.
Anasphere component biocides attack micro-organisms on a surface as soon as the product is applied.
Anasphere then conditions the surfaces such as walls or tables, before additional micro-organisms land, making it more difficult for the micro-organisms to settle on the surface, attach, and reproduce.
When micro-organisms secrete material in an attempt to form a Biofilm, the compounds are all disrupted by the pervading surface tension regime, making it much more difficult for the organisms to form a firm attachment to the surface.
The micro-organisms, in their weakened state, succumb to Anasphere's residual biocidal action provided by its component biocides. These are not aggressive chemical compounds, but when acting on a micro-organism they cause the organisms' membrane to burst before it has a chance to reproduce.

Keep Your Employees Safe
The hand is quicker than the spread of the sneeze.

A virus can spread exponentially across an office from many surface contact points. It does not take a long time to reach over half of the workers in a building. As property owners, we understand the importance of due diligence in effectively cleaning high-contact areas in our buildings.
Keep Your Customers Safe
We are in more contact with germs from other people than any other generation.

If you are operating a business involving customers coming through your doors, it is imperative to reduce the exposure of foreign pathogens. With our hotel partners, we understand this need first-hand and can help you with your own customer-oriented businesses.
Helping You Stop the Spread
Kids touch their faces 5+ times per minute.

Contact surfaces such as desks and computers in today's classrooms commonly carry viruses that can easily lead to illness. Our products can help with cleaning these areas to help reduce absenteeism, as well as protect your valued educators and staff.
Our disinfecting services are ideal for hospitals, schools, daycares, clinics, manufacturing facilities, offices, retail, and other high-traffic businesses. We can provide either a one-time disinfecting service while your employees work remotely, or on a recurring schedule as employees and customers are visiting your business.